Wirringil and Jirruny:
Quail and the Pelicans
Told by Karri Monadee
LANGUAGE: English/Yindjibarndi
Wirringil looked after Jirruny's children in a big cave near Millstream while Jirruny went fishing. Jirruny returned with their fish which they cooked and ate by themselves. When Wirringil asked for her share, the pelicans said they had eaten it all and would have to go and catch some more. Wirringil today have a big beak, which they used for storing the fish they hid from the quail.
Wirringil was so angry at the greed and selfishness of the pelicans that she lit a big fire in the cave and blocked up the entrance. All the children were burnt. The pelicans returned, and when they saw Wirringil, asked where the children were. Wirringil pointed to the cave, then darted quickly away as the shocked parents realised what she'd done. They tried to catch and punish her.
Wirringil darted quickly this way and that and they couldn't catch her – no one can catch her. As she ran, she marked the ground with a criss-cross pattern. The Yindjibarndi people know that to camp in this area of Millstream, known as Malany, ensures catching lots of babies.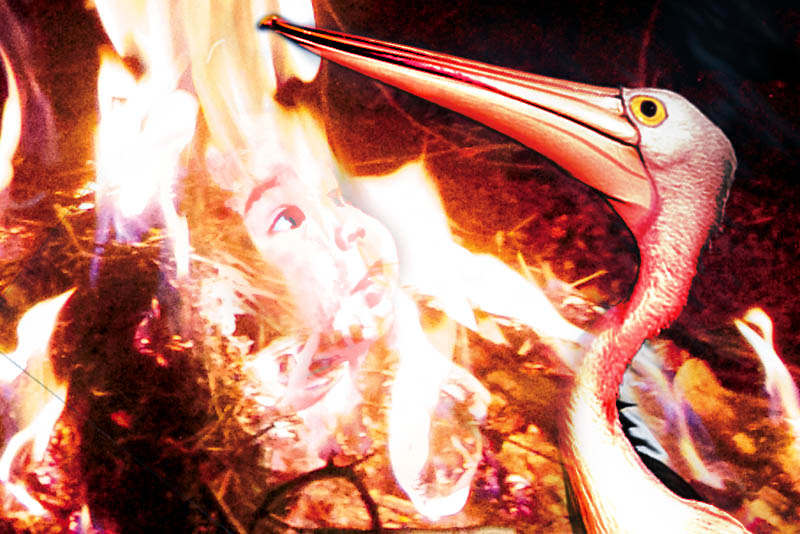 ---
SOURCE: Barbara Morris, 1972